Paxton Family Photographs
No photographs may be reproduced without express permission from




This page has pictures of the Paxton family. It is essentially a photo album rather than a family history, which is available elsewhere, off line. Although segments of this line go back to medieval England, we will start with the images of nineteenth century family members.

James Bonsall Price

physician
JOHN BARTON PAXTON, third child of Bright Rupert Paxton and Emmeline (Barton) Paxton, was born 6 March 1842 in Catawissa, Columbia County, Pennsylvania. John was educated in local schools and the Millville Boarding School, where he displayed an unusual aptitude for geometry and mathematics. He took up the study of mechanics and had considerable ability in working out practical devices in machinery.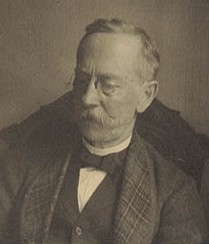 When the Civil War broke out John enlisted as a private in Company H, Fifth Regiment, Pennsyslvania Reserves, under his older brother, Captain Henry Bright Paxton. John was wounded in the leg at Fredericksburg in December, 1862, was captured, and confined for several months in the notorious Libby Prison. He was eventually exchanged and sent north, where owing to his injury, he received an honorable discharge on 22 December 1863. His Army Discharge Papers describe him as "five feet nine inches high, light complexion, blue eyes and sandy hair." He became active in Grand Army Post No. 191, Pennsyslvania Reserves, frequently attending their reunions and encampments.
John married first on 5 September 1867 in West Chester, Penna., Sue Jones Price, the daughter of Dr. James Bonsall (pictured above) and his second wife Anne (Jones) Price. Sue died 20 June 1868 shortly after the birth and death of their unnamed infant. John married secondly the neice of his first wife, 15 November 1877, Anne Jones Price, the daughter of Lucius Duncan and Anna Maria (Haines) Price. They were married at the residence of John Townsend Haines in West Chester.
John moved to Philadelphia to take up business as a Master Mechanic, opening an office in 1868 in partnership with C. C. Jenkins. Then he worked on his own, and finally in partnership with Ellis I. O'Neill he founded the firm of Paxton and O'Neill for manufacturing the machinery he had invented for knitting stockings. Later John bought out O'Neill and went into partnership with his eldest son, Joseph Townsend Paxton. When young Joseph died in 1910 John took his brother-in-law, Joseph Townsend Price into partnership under the name of Paxton, Price and O'Neill. The firm was sold sometime before the death of Joseph T. Price on 2 Dec. 1924.
Children of John Barton and his second wife Anne Jones (Price) Paxton:
1. Sue Price Paxton, b. 28 Sept. 1878 in Philadelphia; d. 10 May 1972.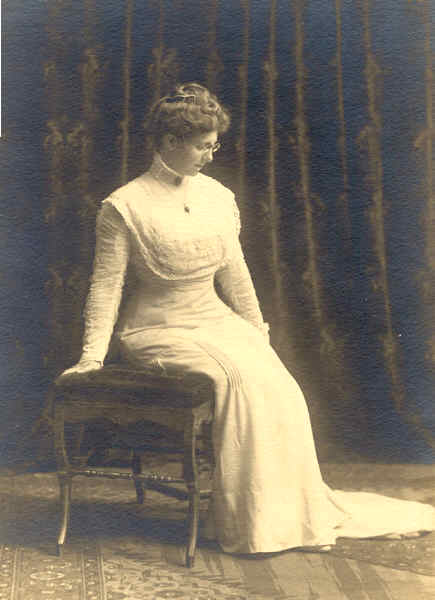 Sue Price Paxton
2. Joseph Townsend Paxton, b. 23 Aug. 1880 in Philadelphia; d. suddenly on 22 Jan. 1910 while on company business in Durham, N. C. As there was nobody else to take over the company, it was sold after his death. Joseph was unmarried.

Joseph T. Paxton
3. Adeline Townsend, called Ada, b. 26 June 1883 in Philadelphia; d. ; m. 30 June 1910 in Philadelphia Walker Eachus Linvill, certified public accountant. He was the son of Aquilla James and Sarah Trego (Eachus) Linvill, b. 12 March 1884; d. . They had 2 children.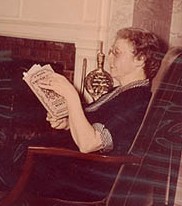 Adeline T. Paxton
4. Emmeline Barton Paxton, b. 1 Nov. 1885 in Philadelphia; d. 6 March 1943 in Ambler, Pa.; unmarried.

5. John Barton Paxton, b. 5 Apr. 1889 in Philadelphia; d. 1960s in Wagoner, Ariz.; m. 27 Sept. 1916 in Prescott, Ariz., Henrietta Katzmar of Auburn, N.Y. She was the daughter of Paul H. and Amelia (Henberger); d. ca. 1960s. John was a mining engineering. They lived in Wagoner, near Flagstaff, Arizona.
| | | |
| --- | --- | --- |
| | John Barton Paxton, holding his sister Sue's daughter, Anne Edmunds, at Saunders Ave. | |
This is John B. Paxton's homestead near Prescott. He had his own small gold mine in the hillside.

summer 1954



6. James Price Paxton, b. 1 Dec. 1891 in Philadelphia; d. before 1971; m. 8 Sept. 1917 in Auburn, N.Y. Alice Virginia Stupp. She was b. 10 June, the daughter of Joseph Boslet and Annie Elizabeth (Duckett). They moved to Abington, then to Port Washington, N.Y. They had 1 son, Robert Mann Paxton.
7. Charles Rupert Paxton, b. 10 Oct. 1895 in Philadelphia; d. 13 Oct. 1895.
8. Charles Rupert Paxton, b. 20 Sept. 1896 in Philadelphia; d. in the 1970s; m. 22 Sept. 1923 in Philadelphia Elizabeth Shaw Blair. She was b. in County Antrim, Ireland, on 17 Dec. 1894, the daughter of Thomas and Martha Jane (McClure). Charles was a musician, and among other things he played the organ for silent movies. They had one son.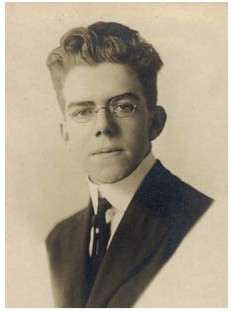 Charles Rupert Paxton, Sr.



For more old photographs of family members of the Paxson family, click here, or click on Edmunds.
To return to the home page, click here.


This page was last updated 12/20/2010.